Gen 4 Elite 2" Retention System
$149.99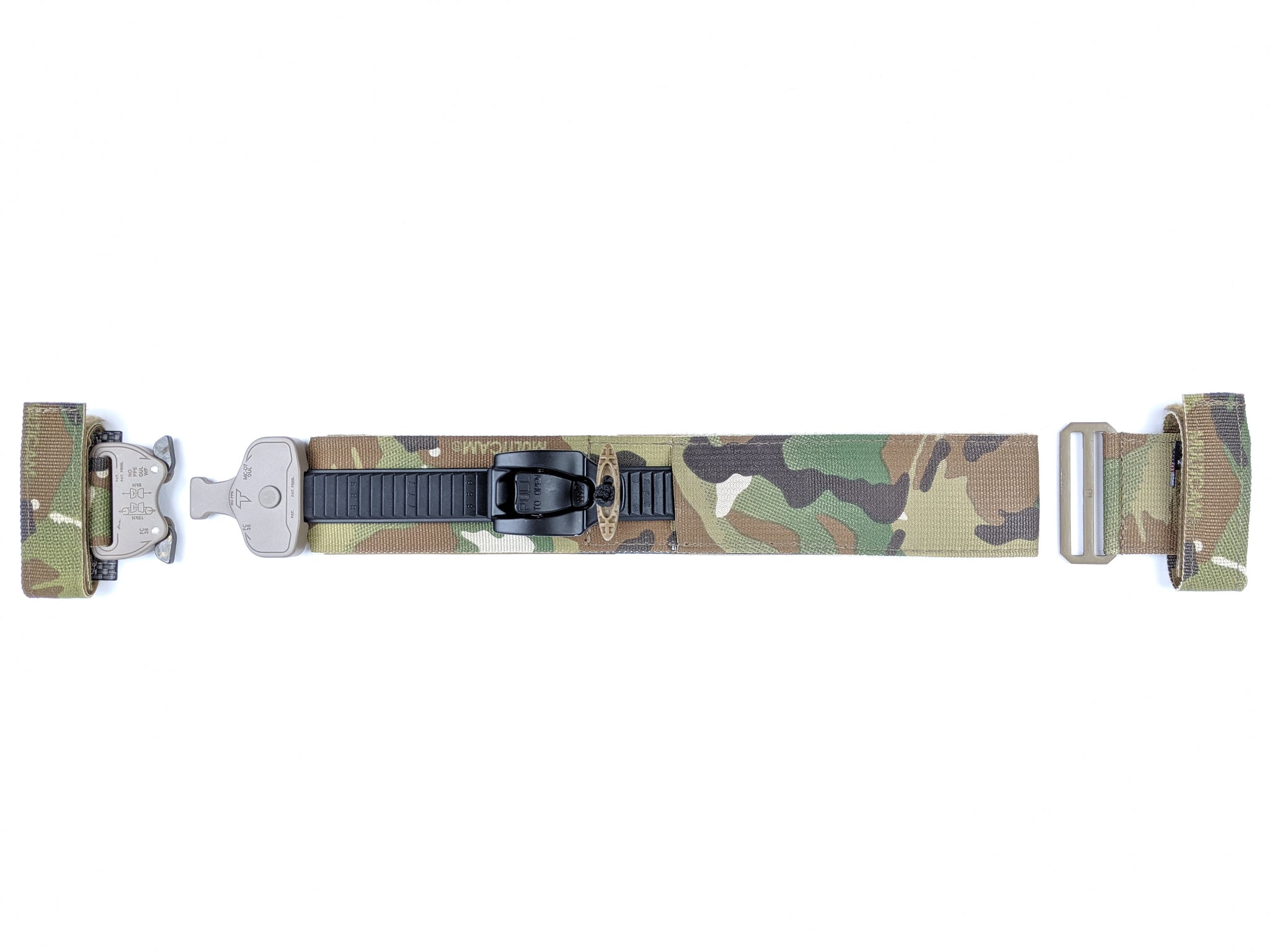 The Gen 4 Elite 2" Retention System is the ultimate retention platform. Updated from operator feedback, our Gen 4 is lighter, faster and overall easier to use. Improvements include; Custom Cobra buckle with pronounced release clips aiding in faster weapon retrieval. Updated high release ratchet for easier use with gloves. An added thermoplastic liner which prevents twisting and keeps the strap contoured to the operator's kit profile. Updated mounts for more mounting options. The entire system is 20% lighter than the Gen 3.
Our 2" strap provides maximum retention for large and heavy items. Compatible with any kit that accepts molle accessories our Gen 4 elite strap is streamlined, secure and integrates seamlessly into the operator's current kit setup. Our hard pointed Cobra buckle provides fast, repeatable weapon retrieval when fractions of a second count. The Gen 4 Elite allows you to stow your weapon on your flank or back, run a single or dual point sling and mount pouches on the front and side of your kit as normal.
Specs
Weighs just 7.7 ounces
IR compliant webbing
Made in the USA
Lifetime Common Sense Warranty
 Extenders Explained
Extenders are a direct replacement for the tri-bar adjuster piece on our retention system. They give extra clearance for large operators, side pouches, and center of back weapon stowage. 
Medium Extender
A medium extender provides clearance for 90% of operators and kit setups.
If you wear medium plates, have large pouches on the side of your kit, and or stow your weapon in the center of your back, we recommended adding a medium extender.
If you wear large plates and have a couple of regular sized pouches on the side of your kit and stow your weapon on your side or back, we also recommend adding a medium extender.
Large Extender
Large extenders are meant for special situations explained below.
If you wear large plates and have multiple large sized pouches on your retaining side and stow your weapon on your back, we recommend adding a large extender.
If your plate carrier lacks molle on the rear panel and you must mount on the opposing cummerbund, a large extender will be needed.