Gen 4 Elite 1.5" Operator Kit
$197.00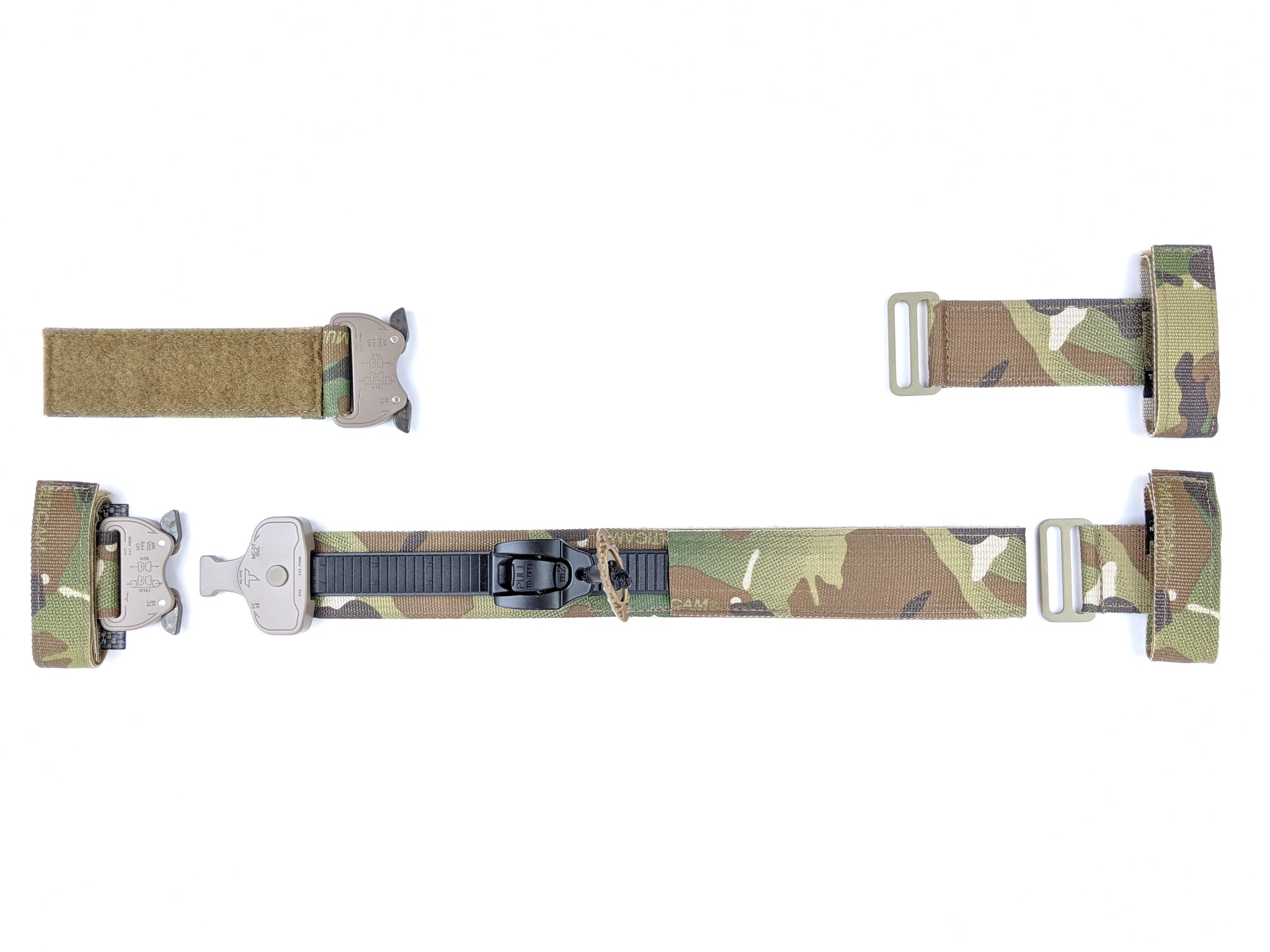 The Gen 4 Elite 1.5" Operator Kit is the one stop shop to outfit a platoon/task unit/team. The kit includes accessories to cover down on all possible operator sizes and kit preferences and comes with (1) complete retention system (1) Molle front mount, (1) Velcro front mount, and (1) Medium Extender.
The Molle and Velcro front mounts allow virtually unlimited mounting options and the medium extender provides clearance for side pouches are larger operators.
The Gen 4 Elite 1.5" Retention System is a smaller and lighter variation of our flagship 2" retention.  Make no mistake, this scaled-down model will still securely hold a rifle or breaching shotgun during dynamic tactical activities like breaching, fast roping, prisoner handling, boat transits and TCCC. Updated from operator feedback, our Gen 4 is lighter, faster and overall easier to use. Improvements include; Custom Cobra buckle with pronounced release clips aiding in faster weapon retrieval. Updated high release ratchet for easier use with gloves. An added thermoplastic liner which prevents twisting and keeps the strap contoured to the operator's kit profile. Updated mounts for more mounting options. The entire system is 30% lighter than the Gen 3.
Our 1.5" strap is Ideal for the most weight-conscious operator. It shines in retaining rifles but for retaining heavy breaching tools or other heavier weapons our 2" version is a better option. Compatible with any kit that accepts molle accessories our Gen 4 elite strap is streamlined, secure and integrates seamlessly into the operator's current kit setup. Our hard pointed Cobra buckle provides fast, repeatable weapon retrieval when fractions of a second count. The Gen 4 Elite allows you to stow your weapon on your flank or back, run a single or dual point sling and mount pouches on the front and side of your kit as normal.
Specs
Weighs just 6.2 ounces

IR Compliant Webbing
Made in the USA
Lifetime Common Sense Warranty